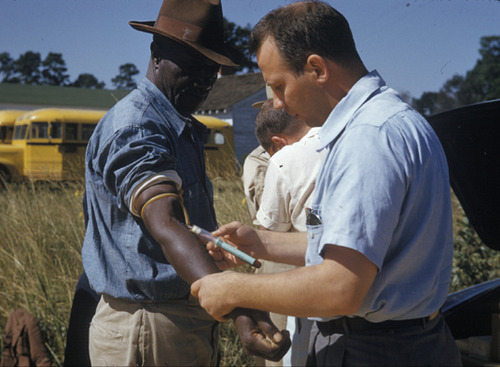 Medical Apartheid: 400 years of European experiments on African Bodies.

A review of the scientific experiments and research performed on Black
people to refine various  drugs and medical treatments for use with white people. We also detail chemical and biological warfare.This presentation will draw on Harriet Washington's book of the same name, various documentation from World War 1 and 2, Aboriginal history,  Vietnam, US Prisons, Porton Down, Ivory coast, Jamaica, Puerto Rico, Australia, Nigeria, Somalia, Kenya and South Africa
It will cover:
Piracy, Poisons and East Africa
Radioactive People: North Africa and the Pacific
Birth and Crowd Control: The South African Solution, Project Coast
National Security Memorandum 200
Vic Mackie and Congressional Inquiries
The 'War on Drugs', Haiti, Jamaica, USA
The Mau Mau, Kenya, Sierra Leone and Afghanistan
This event  is brought to you in association with LSE Students Union Black History Month.
This event will start promptly, latecomers will miss out and may not get a seat.This event is free  but donations accepted
Watch out for our coming walks, talks and films.at www.blackhistorywalks.co.uk
See  previous Queen Nzingha lectures here https://www.youtube.com/blackhistorywalks