The full week's itinerary including travel to each activity is included in the £1,585 cost. At any time you may take part in each event or explore Atlanta on your own. There is no reduction in price or refund should you choose not to participate in any or all of the events.
A daily continental breakfast, access to the Sheraton Club Lounge with 24/7 complimentary wine and beer is included
all other meals other than the picnic, light refreshments at the Friday open night and Gala,  are at your cost.
SUNDAY 7TH OCTOBER – ARRIVE SHERATON ATLANTA
• Picnic in the park courtesy of the Brotherhood of Atlanta 2pm – 7..30pm. – DJs
• MONDAY 8th OCTOBER – DAY – 12pm: Martin Luther King House Tour and Ebenezer Baptist Church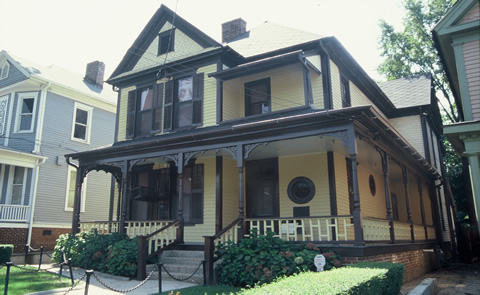 EVENING – 6pm – 7..30pm: Sarah Teagle Stepping Class (No spectators)
9pm – when we stop using the bar! Welcome to Atlanta Casual White Party
DJs: JB Crew, GQ's Vibert and Mistri, Geoff Schumann, After Dark UK
• TUESDAY 9th OCTOBER – DAY – Golf (learn or play)
EVENING – 7pm: Kizomba Class
• WEDNESDAY 10th Day – 12pm: Malls – Perimeter, South Dekalb
EVENING – 7pm: Dinner at Brazilian restaurant – Fogo de Chao ($49)
• THURSDAY 11th – DAY – 11am. Stone Mountain Tour – Sky ride
https://www.stonemountainpark.com/-/media/Images/HFE/SMP_COM/Activity-Listing-Thumbnails/Attractions/activitylist-tn-summitskyride.ashx
EVENING – 9pm. Club Ellery's
• FRIDAY 12th – DAY – 11am – 3pm:  Private viewing at Art Galleries including Zucot, Castleberry Hill
Lunch and wine tasting at Wine Shoe (*$25*)
EVENING – 7pm: GALA Open Night – Meet and Greet – Live Music
• SATURDAY 13th DAY – FREE – book and pay for your own beauty treatments, spas, etc.
EVENING – 7pm: BROTHERHOOD OF ATLANTA BLACK TIE GALA
• SUNDAY 14th DAY – DEPART ATLANTA to LONDON
************************************************
PAYMENT OPTIONS:
£100 pound none refundable deposit secure your place, with an agreement to pay the full amount before an agreed date.
Prices are based on 2 people sharing. There is a 25% supplement for single room occupancy
You are responsible for applying for an Electronic System for Travel Authorization (ESTA). Current cost is $14, (£10.85). Complete  application  online   https://esta.cbp.dhs.gov
​2017 ATLANTA BLACK TIE BALL VIDEO – that'll be us in 2018
BANK ACCOUNT DETAILS 
Please pay your £100 deposit by September 1st 2017
Bank Account: Barclays
Account Name:  Chrystal Rose Promotions
Account No: 50627496
Sort Code: 20-45-45
Reference: (your full name)
Call <a>07450 669 677</a>
OR
Send  an email to chrystalr011@aol.com for an Attendee Form
With your deposit, we will take your full contact details
You can then the agreed weekly or monthly payments pay weekly  into the Chrystal Rose Promotions bank account.
You will receive a text confirming each payment you have made. You do not need to do anything else.
*********************************************************
CANCELLATION POLICY :

Up to 6 months before departure – all monies paid will be refunded minus your deposit.
Up to 3 months before departure – 50% of all monies paid will be refunded minus deposit
Up to 1 month before departure – 25% of all monies paid will be refunded minus deposit
Less than 1 month, no level of refund
******************************************************
FOR ALL GENERAL ENQUIRIES
PLEASE CONTACT CRYSTAL ROSE ON <a></a><a>07450 669 677</a> OR SEND AN EMAIL TO:  chrystalr011@aol.com